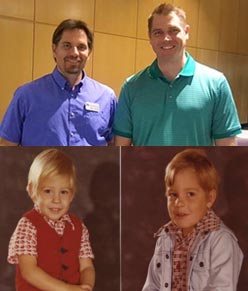 TEAM MASKE
Wisconsin was (and is) the perfect place for kids to learn about hard work, the importance of family, and service to others. And that's where Michael and Rick Maske grew up. Sons of Marlene & Jerry, the brothers shared schools and friends. Now at ZM Medical they share a commitment to bringing sensible Safe Patient Handling solutions to healthcare institutions across the Southwest.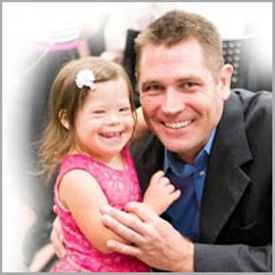 MEET MICHAEL MASKE
Michael Maske, born and raised in Sussex, Wisconsin, now calls Arizona home. He served twelve years in the United States Military, first in the Army National Guard as a Behavioral Sciences Specialist. He finished his military career in the Air Force Reserves, during Operation Iraqi Freedom as a crew chief on the KC-135 Aircraft. He is a proud graduate of the Arizona State University (ASU).
Michael began working with TransMotion Medical to make a safer work environment for nurses. This is where his real passion of becoming an expert in Safe Patient Handling began. For over a decade with TransMotion Michael focused on Safe Patient Handling training and education. Michael is also author "Voice of the Nurse", a groundbreaking examination of stress in the nursing profession. He is also the founder of the Nursing Success Institute (NSI), and a frequent speaker at nursing conferences.
Above all, Michael is Zoey's dad. Zoey may have been born with Down Syndrome, but that does not mean she is different from any other little girl. Zoey loves to dance, swim, read her books, and most of all her "Daddy". Michael and Zoey are big supporters of the Arizona Down Syndrome Network www.dsnetworkaz.org
More info is also available at www.michaelmaske.com
Get to know Michael…Ask him about "Dracula, The Musical?" www.youtube.com/watch?v=6t5s8SK66cU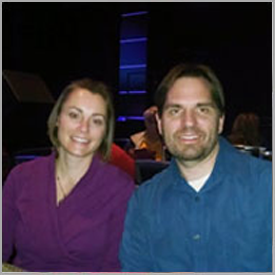 MEET ERIC "RICK" MASKE
Rick was also born and raised in Sussex, Wisconsin, but unlike his brother he stayed in Sussex until 2015. Rick helped start the family photo/video business at age 12, and kept with the business until 2005, moving on to the insurance industry. Rick has a degree in Marketing from Waukesha Tech in Wisconsin and a Bachelors in Management from the University of Phoenix.
Rick cut his teeth delivering great customer service. Early on he learned first-hand that "if you don't treat the customer right, someone else will." At age 12 he began helping his dad in the family photo/AV business, eventually managing the enterprise. Later he applied that same customer focus to the insurance industry. Put simply, listening to customers, assessing their needs, and resolving their concerns are the building blocks of Rick's professional DNA.
Rick is married to Michelle, an occupational therapist. A dog and a cat rule the roost at their home just outside Phoenix in Peoria, AZ. Rick enjoys camping, biking, and projects around the house.
Get to know Rick…Ask him which teenage heartthrob he was named after. Hint, his name was Ricky, and he sang about Mary Lou…